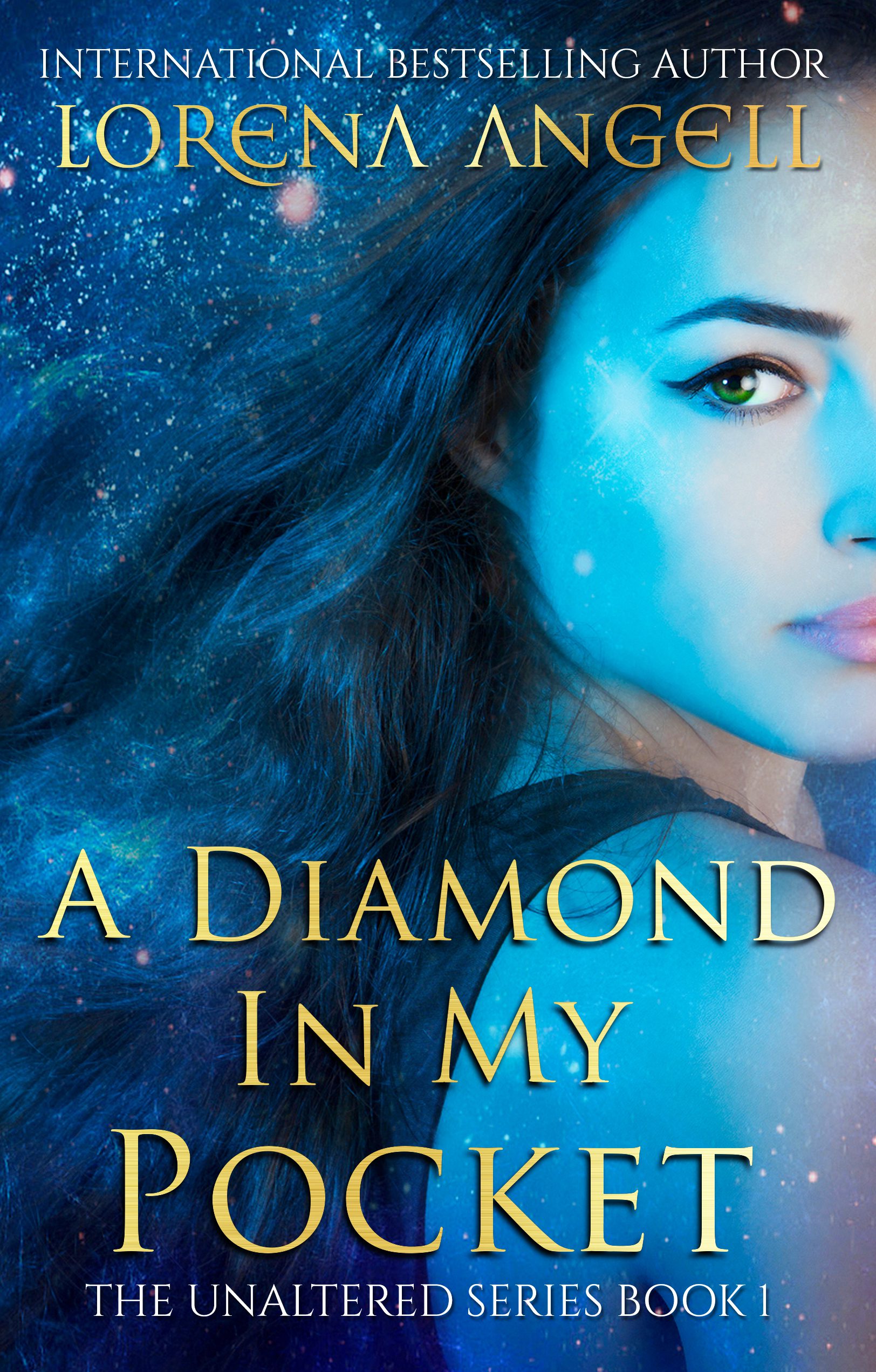 Available in paperback, ebook, and audiobook:
Purchase from my shop

A Diamond in My Pocket,
book 1 of The Unaltered Series
A secret mystical diamond, warring supernatural clans, and a chance to change the world's fate—all this on the shoulders of a sixteen-year-old science-minded girl who doesn't believe in the paranormal.
Fans of Veronica Roth and Marie Lu will enjoy this YA series.
After inexplicably breaking the 100m world record, Calli is whisked away to a secret facility where she's placed with other teens who possess superhuman speed. She soon finds herself in a deadly situation involving other superpowers, a mystical diamond, and a centuries-old clan vying for world domination. Calli will have to rely on her quick wit and gut instinct to navigate her new world which includes secretly carrying a power-infusing diamond, all the while steering clear of the young man who mistakenly believes she's his soulmate.
Book one of The Unaltered series introduces a secret universe existing within our own. In this world, cosmic energy grants superhuman abilities, and people of like ability band together in clans for both safety and community. Governments spy on clans, clans spy on governments, and trusting the wrong person may carry a terrible price.
"Angell has a firm grasp on storytelling, effectively escalating tension and revealing key plot points organically." -The BookLife Prize
"Very good book right up there with The Hunger Games. I'm very impressed with this writer. I recommend the book."  -MollyM (Amazon reviewer)
"TERRIFIC READ! I am a high school English teacher and am always looking for books to recommend to my students. This book goes to the top of the list!" –R. L. McCarthy
"ENJOYED THIS ONE. Bait and switch become the hallmark of this plot. Liked the characters and the uncertainty of whom to trust/believe and whom not to." -C. L. Madsen "esthygrl" Amazon review