The Diamond Bearers' Destiny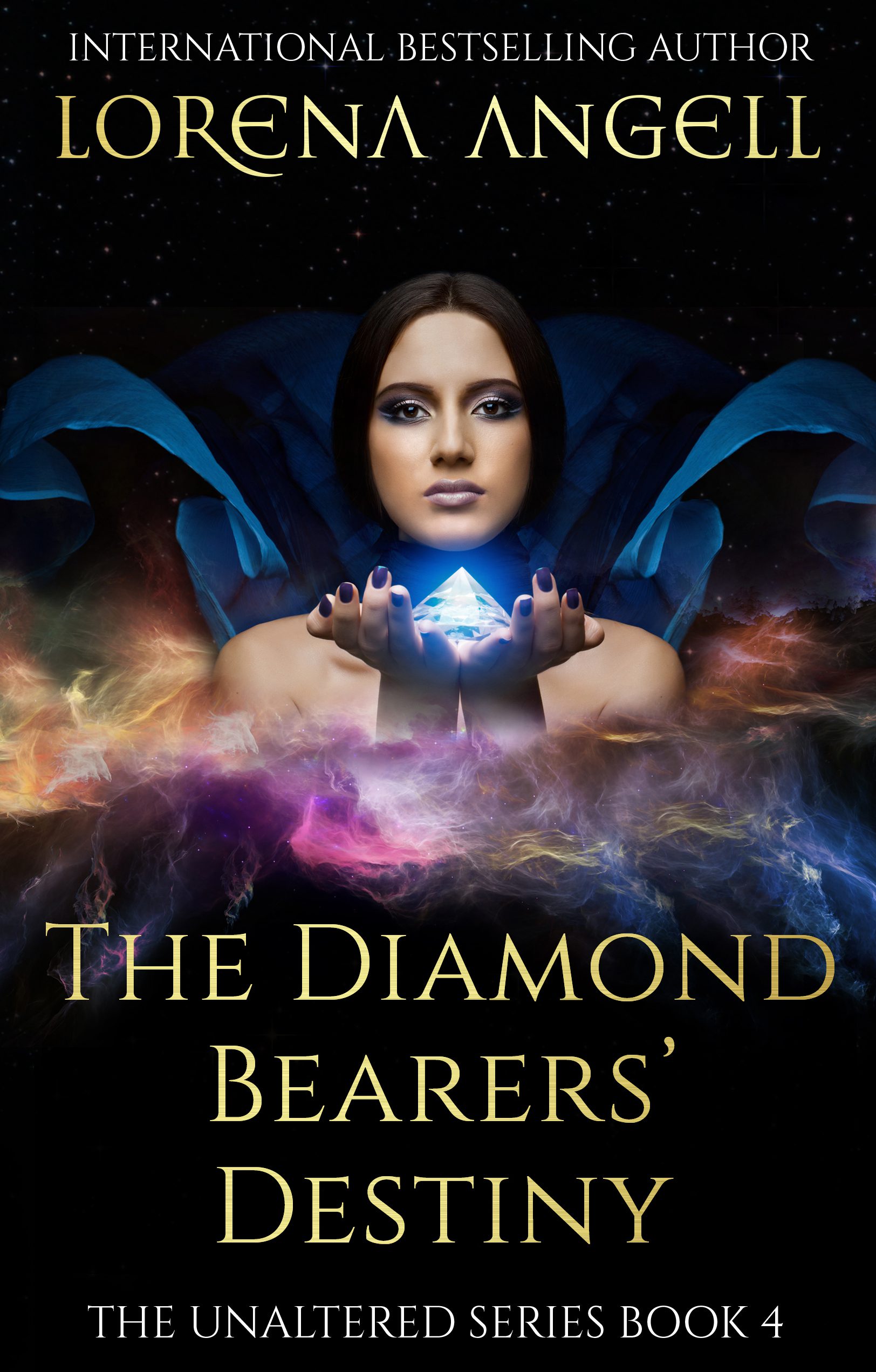 Available in paperback, ebook, and audiobook:
Purchase from my shop

The Diamond Bearers' Destiny,
book 4 of The Unaltered Series
Follow Calli, Chris, Brand, and Crimson as they battle Deus Ex, undead Healers, and the notorious General Harding, in an effort to balance nature and save lives.
The Diamond Bearers' Destiny, book four of The Unaltered. Calli learns about Chris's motives and tries to understand his dilemmas. Given no choice, the two of them travel with a mysterious companion back to General Harding's facility in an effort to dismantle the programs that are exterminating people with powers and wiping Diamond Bearers from the face of the earth.
General Harding figures out what lies at the heart of Agent Alpha's research project. Harding is determined to complete the studies and become an all-powerful Diamond Bearer—once Chris deceives Calli and delivers her to him so he can destroy her and take the diamond from her heart.
What General Harding fails to understand is this: Calli's diamond will not make him the most powerful individual on the face of the earth. Most powerful of all are the agents of nature who work for Crimson—the creator of the Sanguine Diamond. Upsetting the balance of nature is the last thing General Harding should do.
"This book as with the previous one did not fail to keep me fascinated. It's great to have a continuation of Calli and Chris's lives, and all the excitement of their adventures. There are many twists and turns in the story, which make this book once again impossible to put down, as you eagerly anticipate what happens next. Beautifully written, and flows perfectly. I can't wait to read the next one." – Amazon Customer
"All the Diamond Bearers Books are fantastic, can't wait for the next book." – Shirley S. (Amazon)